Churutabis Farm
---
---
Home | Farm Information | Mission | Recipes | Poultry and Rabbits | Border Collie | Services and Products | Links |
---
Churutabis Farm is located in the North Western part of New Jersey; about 30 minutes drive from both the Pennsylvania and New York State borders. Here we raise chickens, broilers, ducks, rabbits, guinea fowl and turkeys.

We follow a philosophy whereby we do not feed our animals any antibiotics or growth hormones. We use natural "ingredients" on the farm and use local feed, food and products when possible. We believe in humane treatment of animals and that our animals should live as close to the way nature intended as possible. We do not apply pesticides, herbicides or insecticides on the fields where our animals live.

All our products is available for direct sale via the contact info on this page as well as at the Sparta Farmers Market during summer season.
'
Here is a video of Churutabis Farm in Winter.
Contacts: hannelie@churutabis.com
---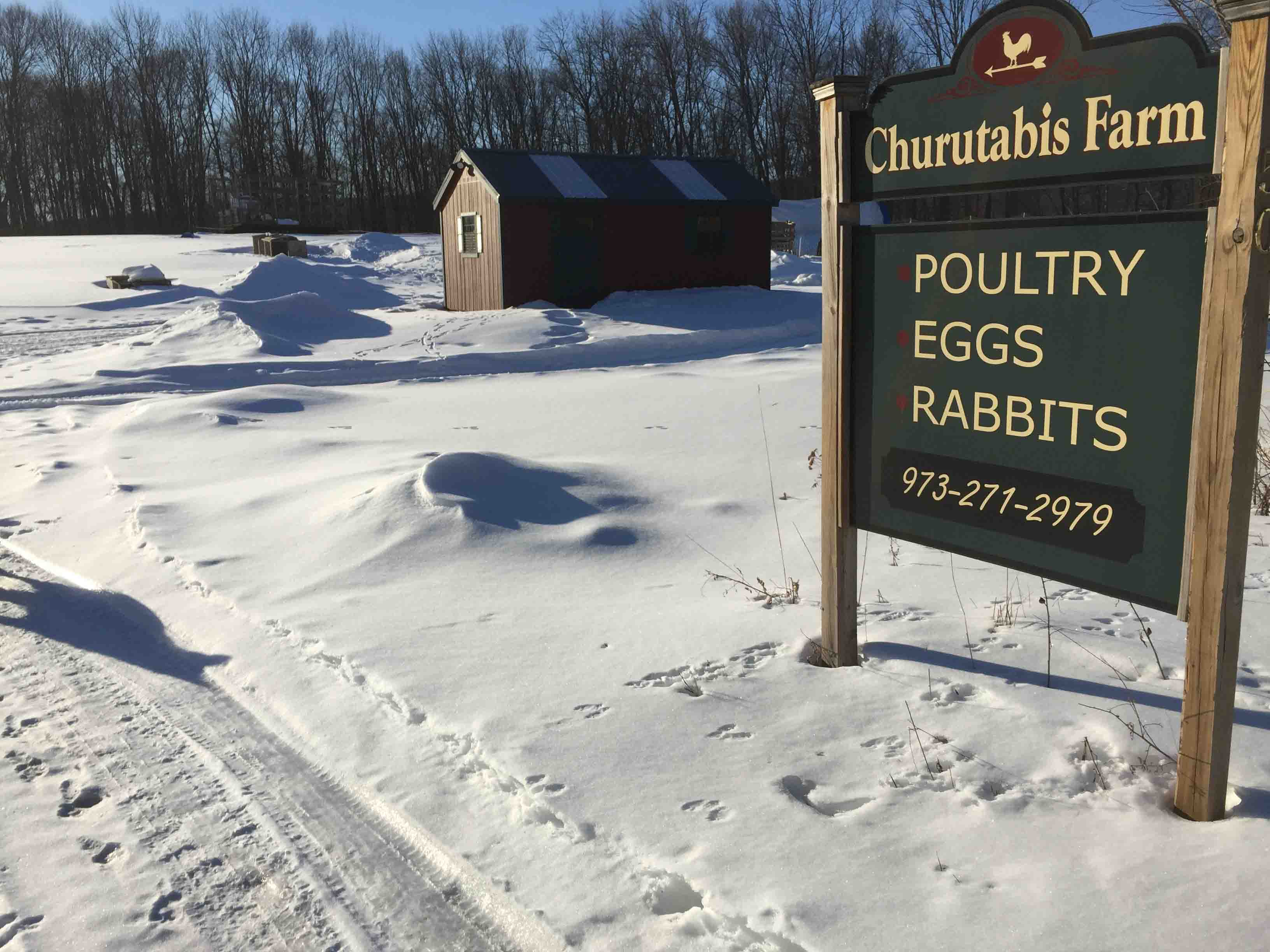 ---
Home | Farm Information | i Mission | Recipes | Poultry and Rabbits | Border Collie | Services and Products | Links |
---
Last updated on: 2015-02-28

---